These Car Hacks are Huge Lifesavers
- credit to Melanie Weir LifeHacks
Shoes Make Great Cup Holders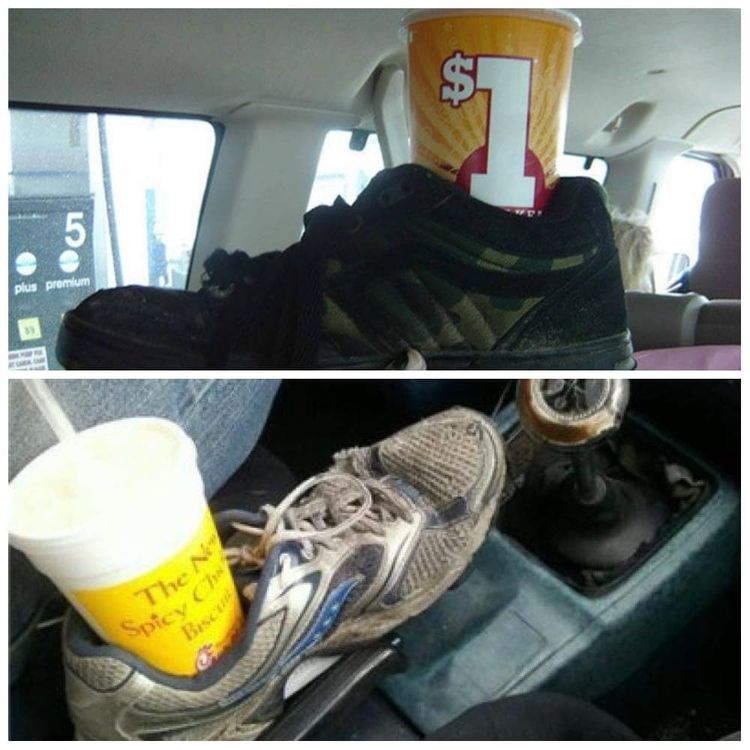 Reddit
Surprisingly, shoes make great additional cup holders in our cars. Sometimes you just need a bigger cup holder or simply an extra one when you have more drinks than your car can fit. Thankfully, an old shoe can act as the perfect cup holder, as long as you don't mind the smell. The foot hole is perfectly sized to hold a cup and can even be adjusted for those gallon cups you find at gas stations.
Extra storage using mesh bungee net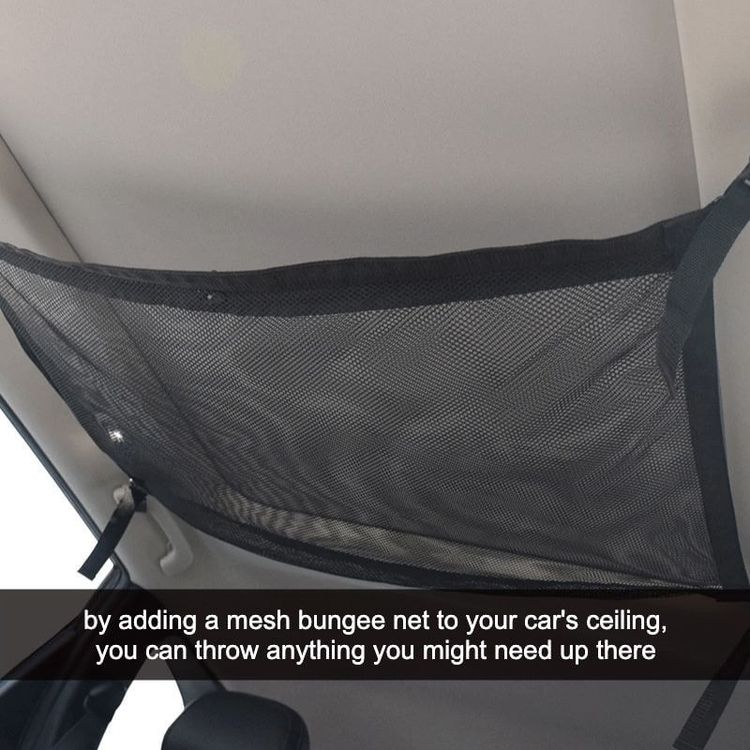 Reddit
Not everyone can afford that oversized SUV that can fit a huge grocery run. So sometimes that calls for a little creativity to use the space they have for storage. One place in the car that's often underutilized is the ceiling…
But this hack will give you all the storage you need, and more. By adding a mesh bungee net to your car's ceiling, you can throw anything you might need up there like it's trapped in a web.
Hang A Tennis Ball In Your Garage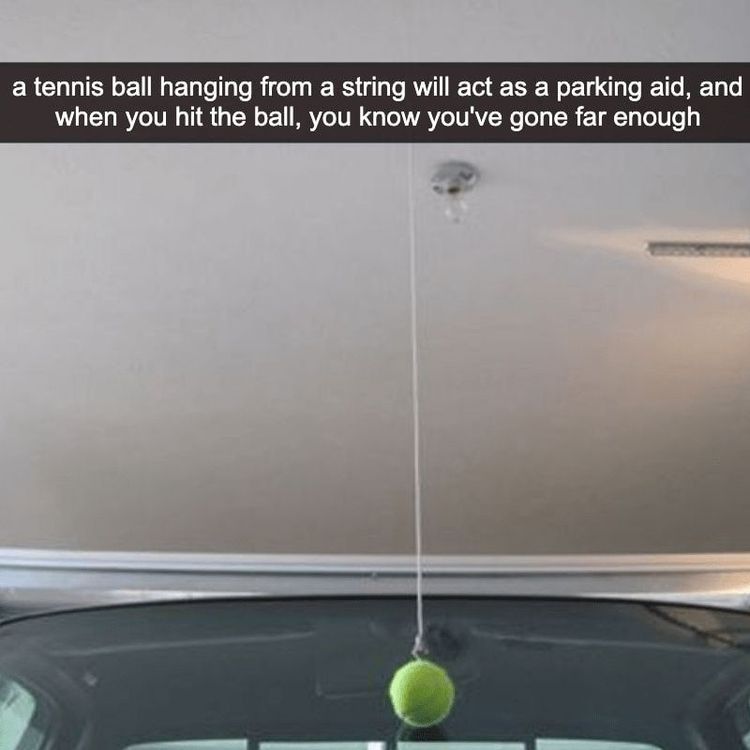 Reddit
Not everyone is fortunate enough to have parking sensors in their cars like the most recent models come with. If you're worried about pulling too far into your garage and damaging your grill, a tennis ball hanging from a string will act as a parking aid, and when you hit the ball, you know you've gone far enough. Thanks to this hack, you can kiss goodbye to hitting the garage wall ever again.
Keep Your Takeout Warm By Using Your Heated Seats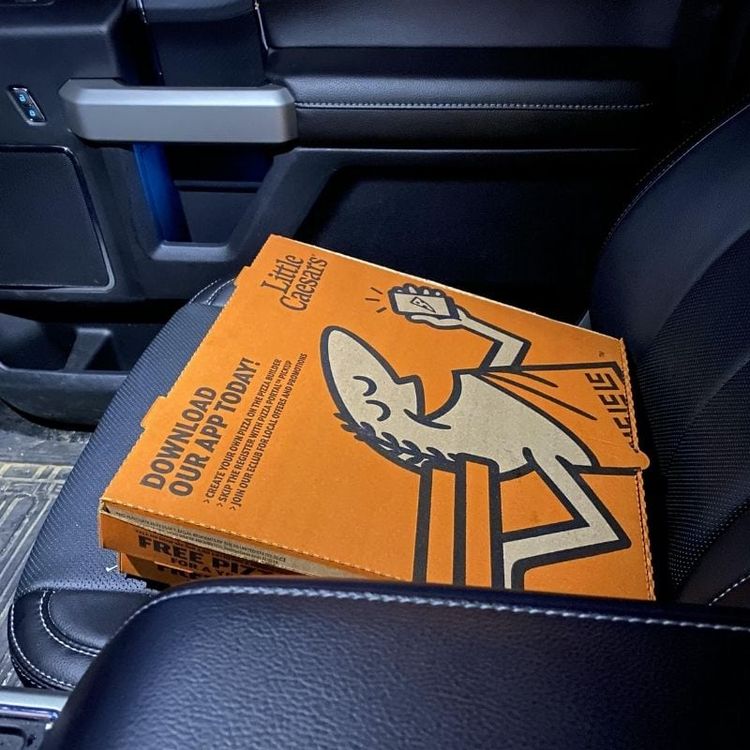 Twitter
The best ideas are often right in front of our faces. It makes so much sense to make sure your takeout doesn't get cold by the time you get come from picking it up. Your first thought might be to just turn off the A/C and ride in a hot car. But why suffer at all? If you turn your passenger seat warmers on high, your food will stay warm and you can keep the temperature in the car whatever you'd like without a worry in the world.
Olive Oil Is Great For Collecting Dust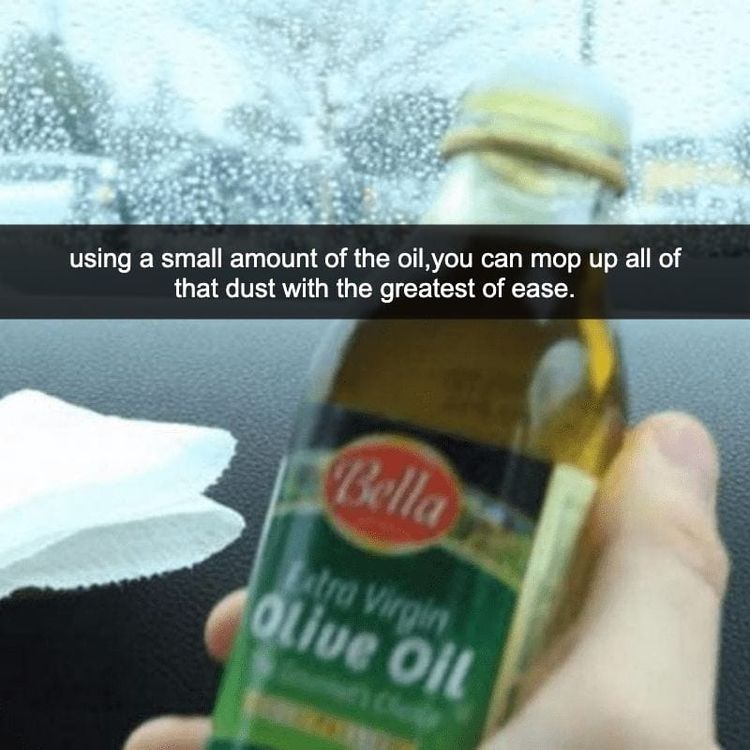 Reddit
Cars seem to be dust magnets, and if left for too long, they can be unsightly. Plus, having all of that dust lying around isn't the best thing to be breathing in a confined space. Luckily there is a common household item that will collect all of that dust for you…
And it goes by the name of olive oil. By rubbing a small amount of the oil onto something like a kitchen towel or coffee filter, you can mop up all of that dust with the greatest of ease.
Use Your Floor Mats For Traction When Stuck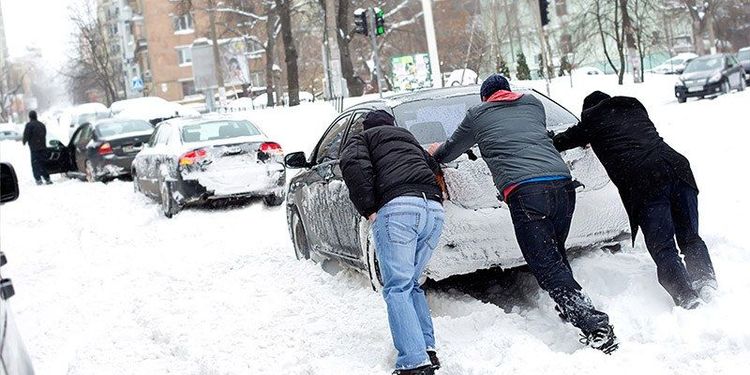 Reddit
If you get stuck in the mud or snow, you can use your floor mats for traction. All you have to do is unclip your floor mats from both the driver and passenger floors and then place them behind or in front of each of the stuck wheels (depending on if you need to go forward or backward).
Repurpose An Inflatable Pool Floatie For A Bed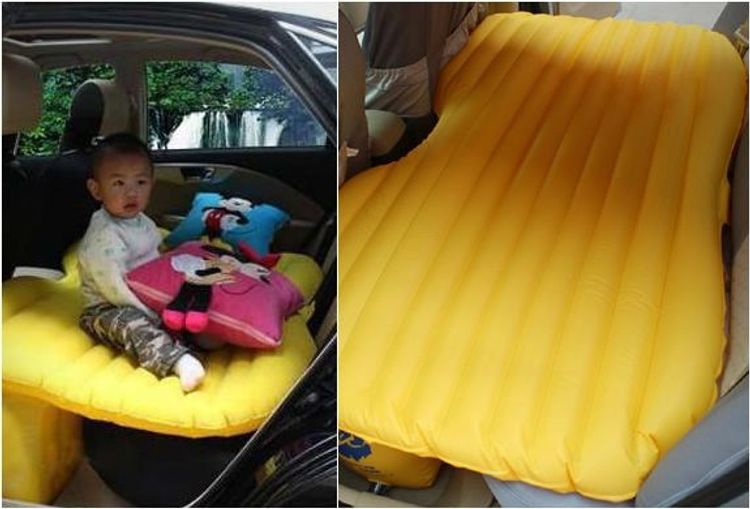 Reddit
If you've ever been on a long road trip and needed to pull over to get some rest, its a cheap and comfortable idea to keep a pool floatie in your trunk to blow up in your backseat when you want to take a nap. Nothing is worse than fighting the feeling of your heavy eyelids on a long road trip. Its always better to play it safe and take a little break.